Flight Sydney - Wallis Island from

AUD 1 403

All Taxes Incl. *
* Adult fare including all taxes, starting from, subject to conditions, subject to availability. For information, taxes established at the exchange rate of the applied currencies, subject to fluctuation.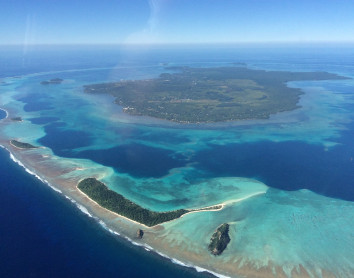 Travel to Wallis & Futuna, the kingdoms of the Pacific
Wallis and Futuna welcome you to a land of encounters. This place is where the traditional lifestyle and the lush nature are intertwined in everyday life, offering the most precious treasures of the Pacific to the most adventurous. Take a microlight tour with the Aéroclub du lagon to fully appreciate the idyllic landscapes of Wallis and Futuna.
Practical information
Coming to Wallis
Entry conditions in Wallis and Futuna:
Need information about the conditions of entry in Wallis and Futuna?
Check the link below:
Map of Wallis
How to get to Wallis
Going to Wallis and Futuna from Sydney:
Planning your trip to Wallis & Futuna with Aircalin is the guarantee of a selection of flights at the best price. Search and book your Sydney - Wallis & Futuna ticket in a few clicks.
Average travel time: 
The shortest travel time for a flight from Sydney to Wallis and Futuna is 15 hours and 05 min. This travel time may vary depending on your itinerary. 
Time difference: 
It is 2 hours later in Sydney, Australia than in Wallis and Futuna.
When to go to Wallis
What is the best time to visit Wallis and Futuna?
Depending on what you want to do in Wallis and Futuna, the best times to go are: 
Between May and September, these months fall in the southern winter. However, you can avoid the rainy season and the heavy rains. Temperatures average around 25°C.
A la carte services
Your trip according to ypur needs !